TekMax Technology and Dalian Ocean University carried out in-depth cooperation.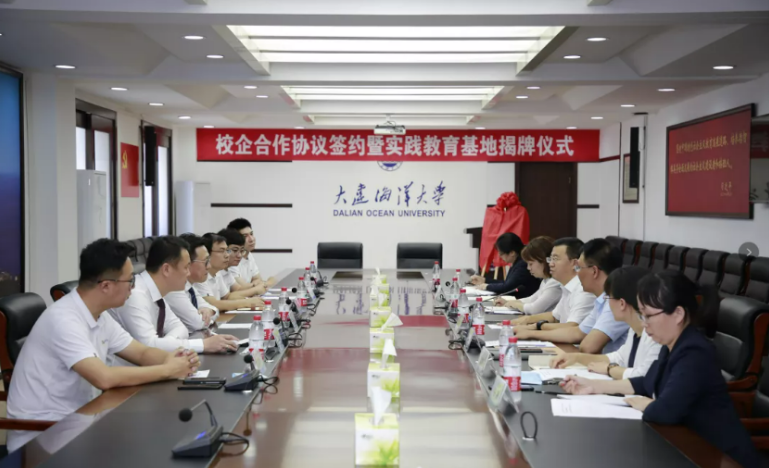 In order to give full play to the enterprises in the role of education innovation, promote in-depth cooperation between education and industry, school and enterprise, improve the overall quality of employees, better play the prominent role of talents in enterprise production and operation, and make greater contributions to the development of the enterprise contribution, TekMax Technology signed a school-enterprise cooperation agreement with the School of Mechanical and Power Engineering of Dalian Ocean University on the afternoon of September 30th and carried out the inauguration ceremony of the practical education base.
Before the ceremony, Zhang Guochen, vice President of Dalian Ocean University gave a detailed explanation of the school's history, professional settings, faculty, and talent training. The chairman of TekMax Technology, Mr. Wang Xiaoguang, also explained the development of TekMax technology in recent years as well as the type of talent demand and the current situation of enterprise employment to the leaders of Ocean University. At the same time, he stated that Ocean University has always been an important input channel for the talents of TekMax Technology. Many technical elites and business backbones are students who graduated from Ocean University, so he hopes to develop deeper cooperation with Ocean University in major settings and talent training.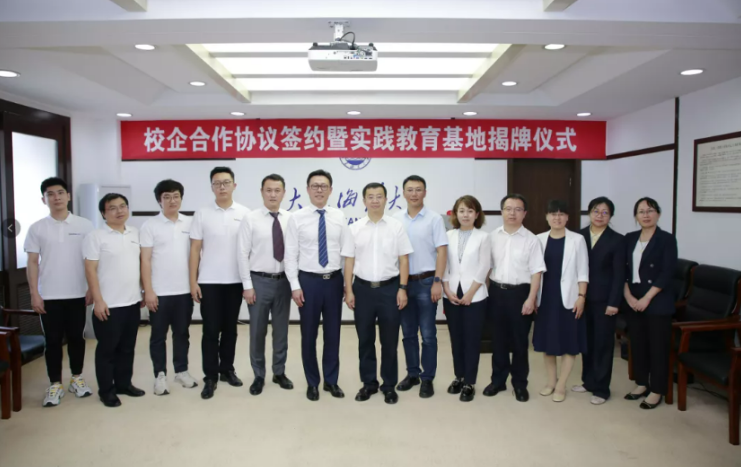 This signing ceremony strengthened the understanding and communication between TekMax Technology and Ocean University, enhanced the friendship and cooperation between each other, and initially formed a talent docking service model between enterprises and schools. The leaders of both parties agreed that this event is a rare opportunity for both schools and enterprises. In the next step, TekMax Technology will continue to deepen school-enterprise cooperation, promote the complementary of resources advantages, and promote the "collaborative innovation" development between TekMax Technology and the School of Power Engineering". In addition to the cooperation in student employment, professional continuation, and other aspects, we will also innovate and develop curriculum customization, realize the interactive integration between enterprises and universities, synchronize learning and practice, cultivate application-oriented talents, and innovate a new model of school-enterprise cooperation!
---
Post time: Oct-15-2021